ODOO CUSTOMIZATION
Our Odoo Services
Odoo Support & Maintenance
Odoo Customization Process
Experts from our team believe in following the standardized process so that each possibility can be considered before the final implementation. A well-designed process helps to save the time and efforts of tech savvies; moreover, offers reassurance of perfection to the customers.
Step 1
Requirement Gathering
We will schedule a meeting with you and our technical team, to gather information on your needs and requirements.
Step 2
GAP Analysis
We analyze the gap between the available features of Odoo and your requirements.
Step 3
Feasibility Study
A study on the feasibility to do the requested modifications in Odoo without, compromising the performance as well as breaking default functionalities of the platform.
Step 4
Estimation
An estimation of the cost and duration and implementation will be shared with you.
Step 5
Customer Approval
We wait for your approval to proceed further.
Step 6
Development
The platform will be developed as per the needs and requirements also as per the standards.
Step 7
Testing
Multiple integrated, as well as unit testing, will be undertaken to estimate the reliability.
Step 8
Delivery
The completed and tested modules will be delivered to you.
What do You Need to Reach Us?
Odoo is a complete package to meet a business requirement; however, each customer is different, and so are their requirements. Hence, Paracel Technology Solutions knows one size won't fit all; that's why we put the perfect handcrafted cogs in place so you can use Odoo as per requirements.
We take care of small to Major Odoo customization requests.
Feasibility analysis is done before the team starts working on it.
We offer Timely delivery of the service.
Consider each parameter before implementation to avoid fuss.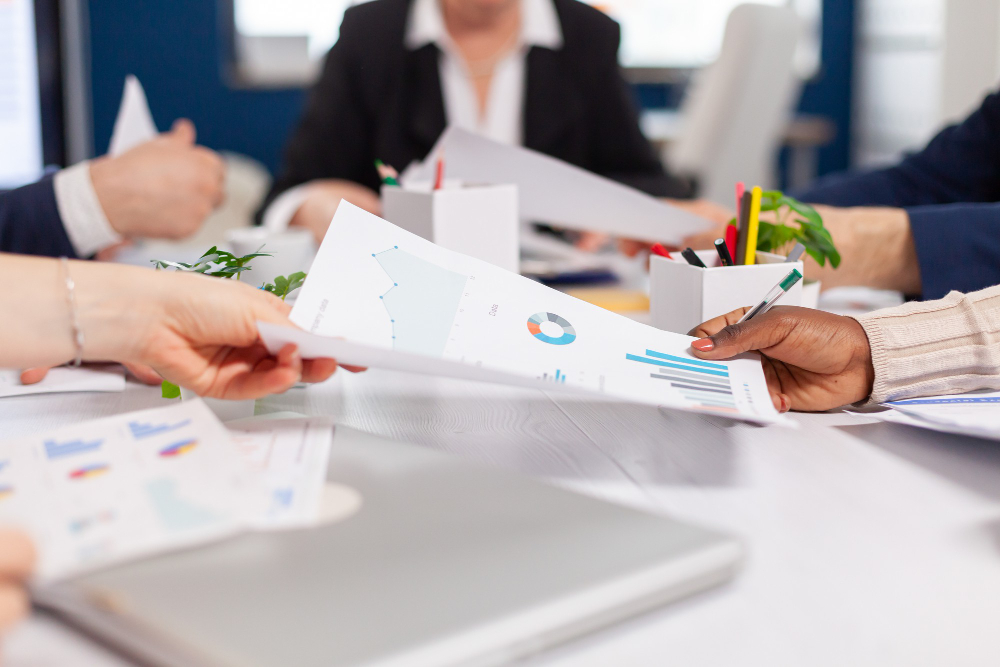 Customization provides that personalized experience in an application focusing on the client's requirements and ideas.
At Paracel Technology Solutions, we analyze your requirement on additional needs and there by setting the right strategy for fulfilling the functionalities.
We deliver high end customization services so that customers get the full benefit of using their application, there by achieving the business goals.
Extending Odoo's modular approach, our technical team assist you to achieve your all desired needs.
Case Study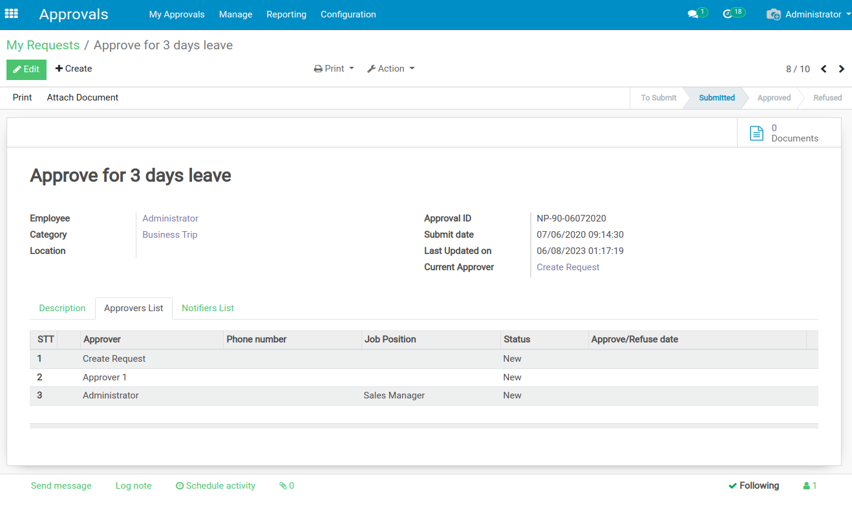 Imus Erp
Module implement: CRM, Sale, Purchase, POS, Approval and Stock modules
Odoo version 13, Community Edition
Integrate Odoo with Woocommerce website, Sync orders and contact from Woocommerce website to Erp
Implement Internal Approval Management System – IAMS new module in Erp system, Its helps managers can approve the different requests submitted through the employees, like a business trip, submit a leave, expense requests as well in one place
Develop membership card, earning points, and redeem gifts when buying goods at POS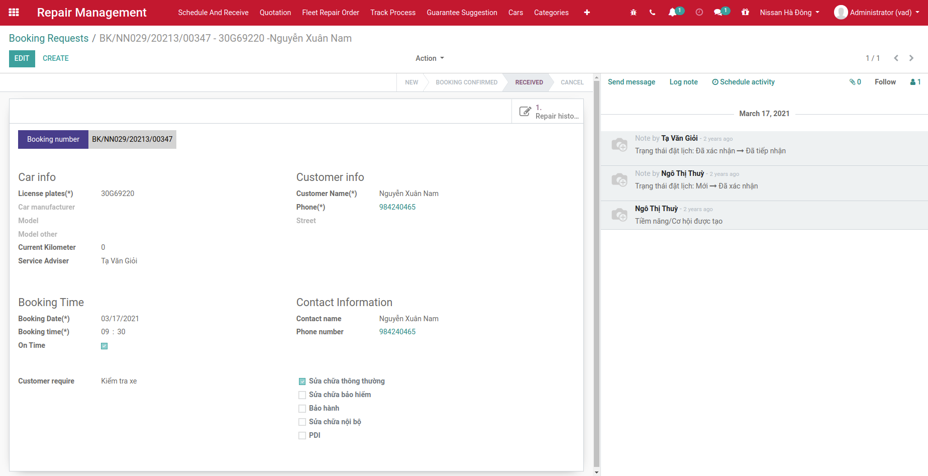 Vad Service
Module implement: Calendar, Fleet, Service, Stock modules
Odoo version 13, Enterprise Edition
Implement full repair service workflow: Booking => Receive => Quotation => Repair order => Guarantee service
Tracking Repair process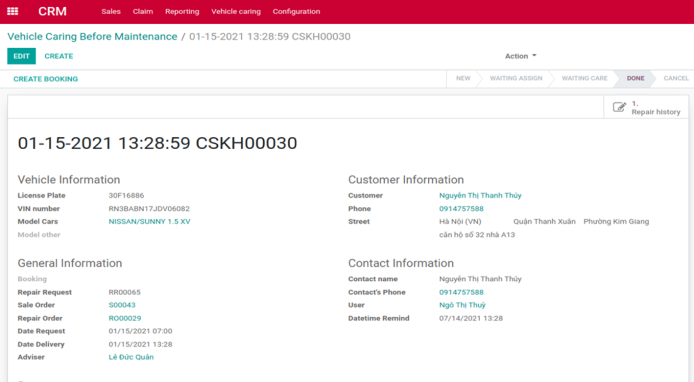 Vad CRM
Module implement: CRM, Survey
Customer care before and after using service

Create survey, collect customer ratings about satisfaction

Customer Satisfaction in Claim Management

Receive claims from customers, set priority, manager approve and resolve claims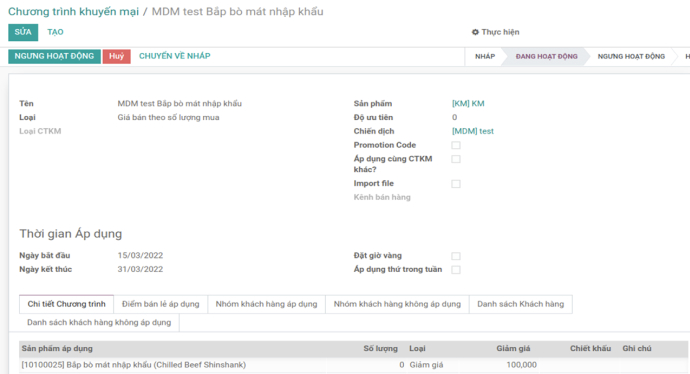 Homefarm Promotion Programs
Homefarm implement different types of promotion programs include:
Purchase product A with minimum quantity, give free product B
Purchase product A with minimum quantity, give discount on product B
Minimum purchase amount, give free game turns
Product price based on minimum quantity purchase
Discount on total amount purchase
Minimum purchase amount, give free promotion code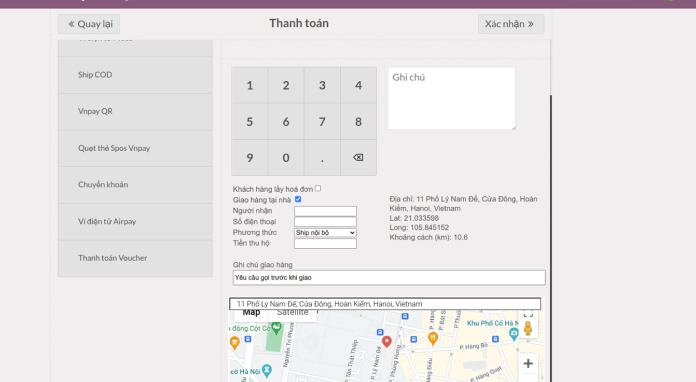 Homefarm Delivery Providers Integrate
Homefarm allow customer can online purchase all products from different background likes website, mobile apps. When orders created online they need to delivered, That with Homefarm integrate POS with delivery provider include:

Grab
Aha
Homefarm ship (internal shipping)

Integrate with google maps to calculate distance send to each delivery provider
Integrate with Zalo ZNS to send customer know when their order will be received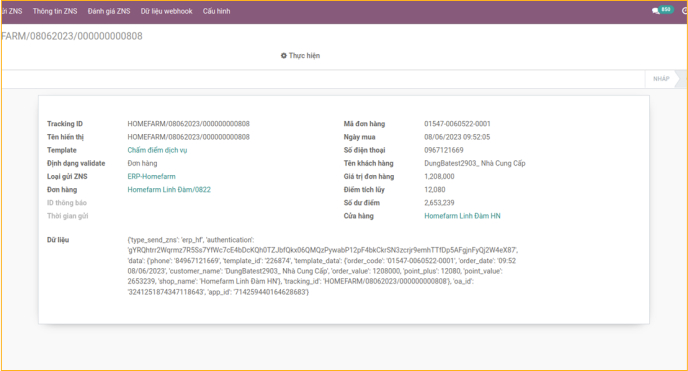 Homefarm Zalo Zns Integrate
To make sure that customer satisfy about service provided, Homefarm want to communicate more with customers, and Zalo ZNS is one of the solution make them do that:

Send thanks message after customer purchase
Allow customers tracking their delivery order
Allow customers search for their promotion code and loyalty points
Send message confirm online orders
Send marketing messages

ZNS integrate using Queue module to make sure system working more smoothly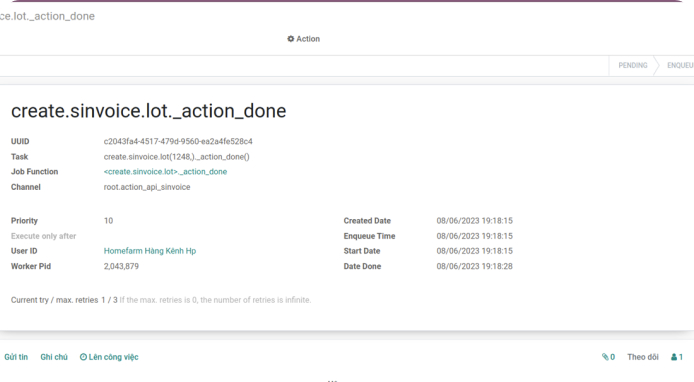 Homefarm Einvoice Integrate
After purchase, customers want to get the invoice online, so they can easily searching, tracking their invoices anytime

Allow user can receive customer invoice release form POS UI
Custom bill receipt to show all the invoice tracking guide
Manage all Invoices release to customers
Using queue to release invoices and release invoices in batches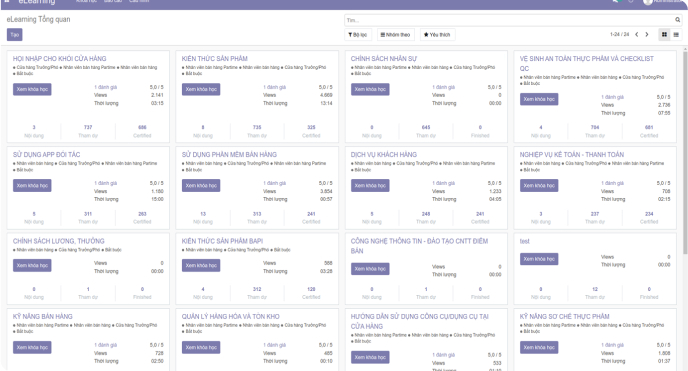 Homefarm Elearning System
To evaluate employees level and save times and cost to training new employees, Homefarm want to create a elearning system to provide all courses from every departments.
Employees can get points and certificate after finish each course.
Sync employees working information with other system using API